Do I Need Insurance for My Retail Business?

By Insurance Advisor Team
Updated on: October 19, 2023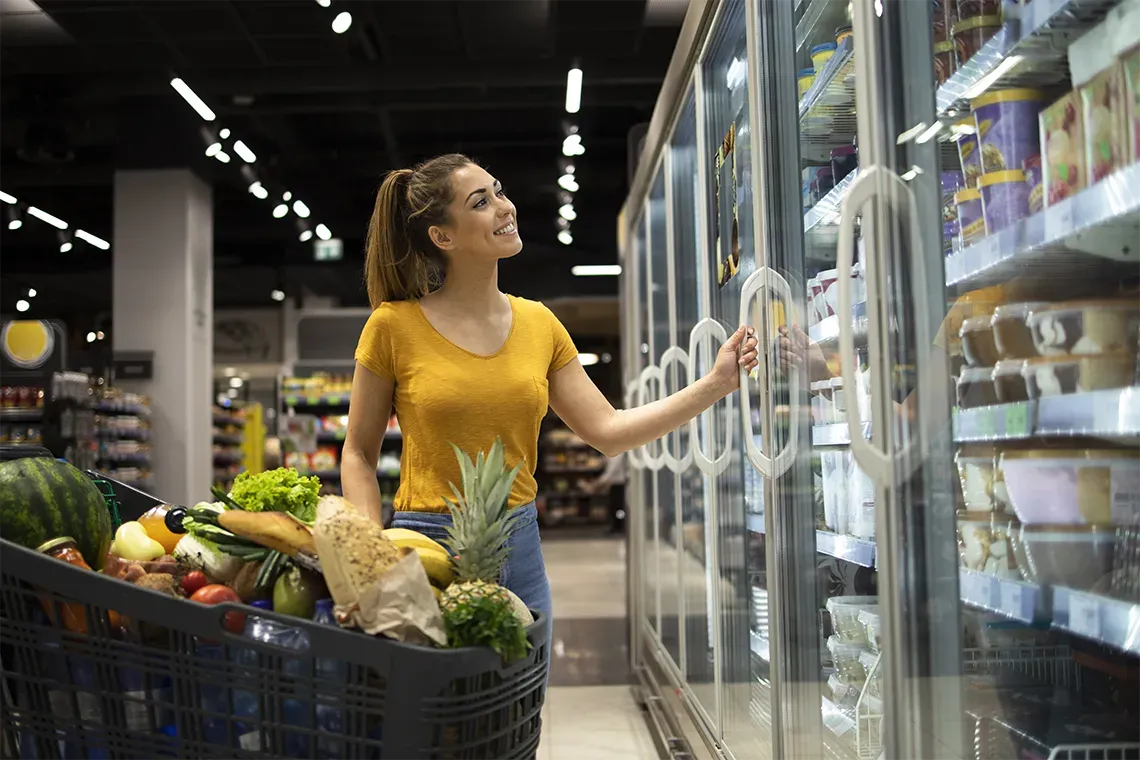 A thriving electronics store, a cozy bookstore, or a trendy clothes boutique all offer unique products that appeal to certain demographics. Your retail store is not just a place to sell these products; it becomes a physical fixture in urban spaces where customers and you build lasting relationships that have value beyond money. Most retail start-ups require significant investments of time and money. Such an investment needs to be properly cared for and protected to ensure the long-term success of your company. This is why insurance plays an essential role in managing your business's risks. "But do I really need insurance for my retail business?" you ask. The answer is "Yes!" Now, let's explore why retail business insurance is vital and the types of coverage you should consider, shall we?
Types of Coverage for Retail Businesses
The amount of coverage Retail Insurance provides depends on the expertise of Insurance experts who create a bundle of insurance policies for retail businesses possessing various kinds of risks that cannot be covered by individual policies. These policies are recommended by our experts. Here, we shall enumerate the benefits they provide.
Damage to Location
Retail businesses often invest heavily in their physical locations, from the building to the interior build-out and the inventory. Property insurance comes into the picture when unexpected events like fire, theft, vandalism, or windstorms damage your store. With this coverage, your business will have the funds to repair or replace damaged property. When purchasing business interruption insurance, you can be reimbursed for lost net revenue resulting from a covered loss.
General Liability
Liability claims can arise from slip-and-fall accidents, product defects, or visitor injuries on your premises. Retail business insurance includes general liability coverage, which provides a defense to third-party claims and lawsuits and pays the damages for which your business is liable. This insurance is essential for shielding your company from unforeseen litigation that may otherwise be financially ruinous.
Inventory Protection
As a retailer, your inventory is your lifeblood. Any damage or loss to your stock can negatively impact your bottom line. With inventory insured on your property policy, you can protect your products from fire, windstorm, burglary, vandalism, and theft. This ensures that you can restock your shelves without bearing the total cost.
Business Interruption Coverage
What happens if your retail store is forced to close temporarily due to a fire or other covered peril? Insurance for business interruption helps by replacing your net revenue so you can meet ongoing expenses like mortgage, rent, payroll, and utilities. This insurance helps your store recover and reopen when faced with challenging circumstances.
Cyber Liability Insurance
In an increasingly digital world, retailers must also consider the risks associated with cyberattacks and data breaches. If sensitive client data is compromised, cyber liability insurance can assist in covering the costs of warning impacted customers, handling the crisis, and managing legal challenges.
Employee Injuries
If you have employees, workers' compensation insurance is often mandatory. It covers medical expenses and lost wages if an employee is injured on the job. Even if not mandatory due to the number of employees, please consider your business's legal responsibilities to the injured staff member for medical care and lost wages. Even without this coverage, as the employer, you may still be liable for the employee's injury and can be sued by the employee.
Vehicle Insurance
Commercial auto insurance is necessary if your retail business involves delivery and you have company-owned vehicles. It addresses liability arising from negligence when accidents result in injuries or property damage.
conclusion
Purchasing insurance for your retail business is frequently more than just a smart financial decision. Get a quote online at InsuranceAdvisor.com or call an agent who can customize a policy to meet the needs of your retail business. Your company will be more resilient and successful tomorrow if you protect it today.
Frequently Asked Questions about Retail Business Insurance Policy
In most cases, insurance for retail businesses is not legally required. However, certain types of insurance, like workers' compensation, might be mandatory depending on your location and your number of employees. While insurance is not mandated for all retail businesses, it is highly advisable to protect your assets and mitigate financial risks.
Finding the right insurance coverage involves assessing your specific business needs, risks, and budget. Consider factors such as the products you offer, owned assets, business location, the number of employees, and potential liabilities and risks to choose the optimum coverage. Consult with an experienced insurance agent who specializes in retail businesses to tailor a policy that suits your unique requirements.
Business interruption with extra expense coverage can replace your net lost income and expenses to mitigate the loss. Suppose your retail store is forced to close due to damage to the building by a covered peril such as a fire. In that case, this insurance can replace your revenue so that you can continue paying rent, utilities, and employee wages during the closure, helping your business recover smoothly.
Yes, there are insurance options tailored for online or e-commerce retailers. Cyber liability insurance is crucial for small retail organizations that operate online and handle client data electronically. It offers a defense against cyberattacks and data breaches with many optional coverages to choose from. You might also need property and general liability insurance if you sell actual goods online.
If a customer is injured on your retail store premises, the first step is to address their immediate medical needs. Then, report the incident to your general liability insurance agent or carrier as soon as possible. Your general liability insurance should cover "goodwill medical expenses" (negligence does not need to be proven) up to a limit of $5,000, but if the injury is more serious and the store was negligent in some way, the per occurrence limit on your policy is applicable for those incidents, typically $1,000,000. It's crucial to get all the details, who, what, where, and why recorded for the incident and, if at all feasible, interview witnesses who have seen it and get their contact information.
To potentially lower insurance premiums, consider the following:
Implement safety and loss prevention measures to reduce the risk of accidents and claims. Good claims history often results in policy credits.
Bundle insurance policies to benefit from multi-policy discounts.
Take a higher deductible, absorbing more of the loss.
Consider purchasing lower liability limits.
Ask your agent for multiple quotes to compare different insurer's pricing.
Review it frequently to make sure your coverage meets the demands of your retail business. Find cost-effective solutions by working with our insurance agents who specialize in retail enterprises.
Yes, you can make changes to your insurance coverage as your retail business evolves. Reviewing your insurance coverage whenever your business grows, relocates, purchases new assets, or diversifies its product offerings is crucial. Let your insurance agent know of any changes to the operations so they can adjust your coverage accordingly.
You may also like:
---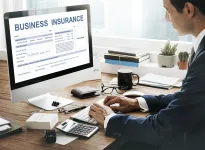 Running a business involves many responsibilities, and one of the crucial aspects that business owners must consider..
Read More
Workers' Compensation Insurance is a critical aspect of protecting employers, employees, and businesses in the event..
Read More