Environmental Insurance

By Insurance Advisor Team
Updated on: September 26, 2023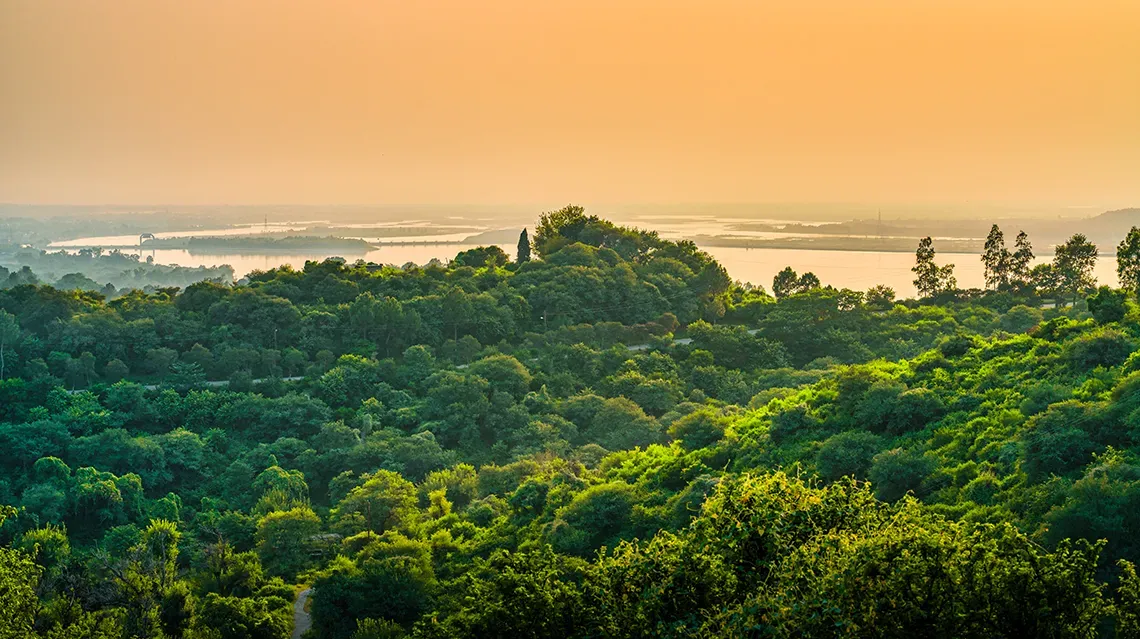 Why Environmental Insurance is a Necessity Today
Can your firm cause environmental impairment? The answer is more likely to be 'yes,' especially these days as awareness grows about environmental and social governance (ESG) practices and the effects of global warming on the planet. Environmental damage, or pollution, to be clear, may seem like a distant possibility for your company. Still, if it does happen, it will lead to extensive costs.
As of the first quarter of 2021, the environmental insurance industry was estimated to generate around $3bn in annual premiums. Considering the increasing number of pollution incidents reported, purchasing this policy may become the new norm for firms across many industries.
Do Businesses Need Environmental Coverage?
Imagine this: Your factory accidentally releases A potentially harmful chemical in a local river. Such a spill could cause short and long-term environmental damage to the surroundings and the people living in the area. As per the Environmental Protection Agency (EPA) regulations, your company must pay for the clean-up costs and fines, which could cost you quite a fortune. You would have to hire professionals and may require specialized equipment to remove the chemical from the water or use some other tactic to prevent long-term harm. Residents, municipalities, or the EPA could file lawsuits against your business because of sickness or damage to crops or water sources.
Standard insurance policies like general liability, professional liability, and commercial property insurance exclude pollution-related damage and liability. If your company's operations can potentially harm the environment, getting environmental impairment or pollution liability insurance separately is a wise decision. This coverage can help you respond to environmental accidents, lower the financial burden, and help the planet in the long run.
What Environmental Liability Insurance Covers
Environmental liability coverage can help handle the costs of physical injuries, property damage, cleaning costs, and business interruption costs related to environmental damage. Let's understand these coverages in detail.
1. Bodily Injuries
If your business accidentally releases toxic gas into the air? Locals living in the area could get sick by inhaling the fumes, and your business could face a class action lawsuit, not to mention the EPA fines. Here, the environmental insurance carrier will defend your business and pay for awarded damages to claimants for covered incidents.
2. Clean-Up Costs
Your company will be responsible for clean-up the site to minimize the environmental impact caused by the accident. The costs involved in cleaning up water sources, ground seepage, and air would likely put you out of business without this coverage. With pollution coverage, the on-staff experts with the insurer will supply the expertise needed to handle the clean-up costs and remediation expenses.
3. Property Damage
Any environmental pollution caused by your firm may impair someone else's property. In this case, you may need to pay for the loss in value of the property resulting from the damage done.
4. Business Interruption
Some environmental impairment insurance can cover first-party losses and reimburse a company's net revenue loss, extra expenses, relocation costs, and such if the pollution incident caused your operations to cease. This coverage can be included as an option depending on your business's location and risk level.
What Environmental Insurance Does Not Cover
It's important to understand what coverage your environmental policy excludes. This way, you can get these risks covered by buying separate policies.
Employee Injuries
This policy doesn't cover expenses related to employee injuries, as a worker's compensation policy covers these. Workers' Compensation coverage pays for the medical bills and a percentage of lost wages for employees who get hurt on the job or suffer from an occupational disease directly related to their work environment.
Product Liability
Bodily injury or property damage liability claims caused by products you manufacture or sell are covered under a general liability policy. For example, if one of your products hurts someone, the liability arising from the incident would be covered under the product liability in a general liability policy and not by a pollution liability policy.
Premises Liability
Bodily injury or property damage liability claims caused by your business premises or operations are covered under a general liability policy. For example, if a visitor to your location is injured by a falling object, or a slip and fall, the liability arising from the incident would be covered under a general liability policy.
Property Damage By Fire
A business property insurance policy covers damage to business-owned property caused by fire.
The Cost of Environmental Damage Insurance
The cost of environmental insurance is going to be different for each business. It usually depends on how likely your firm is to cause pollution-related damage. For example, companies operating in the manufacturing, healthcare, and construction industries might have to pay a higher premium for coverage as the risks of facing an environmental incident are generally higher.
Several other factors can also influence the cost of pollution liability insurance:
Revenue of the firm
Location of the firm
Pollutants involved in an operation
IInherent risks
How to Get Environmental Damage Insurance
Contact your insurance provider to find out whether they offer environmental impairment or pollution liability insurance. Some insurance companies may allow you to add an endorsement for limited pollution coverage to your regular general liability insurance policy at an additional cost. Still, this endorsement is not broad enough to insure those companies with real pollution exposures. A stand-alone policy is needed for the most comprehensive coverage options.
Read the quote documents carefully to understand the coverage provided before investing in this insurance. Consider your company's environmental risks and see if the proposed coverage sufficiently covers them. If there are exclusions that your company needs to be covered for, ask if there are ways to add the coverage by endorsement.
If you are confused about the policy coverage, ask a licensed insurance agent to answer your questions.
Protect Your Business and the Environment
Restoring the environment can get quite expensive. Your company will spend on cleanup costs, legal defense, fines, and third-party claims or suits. A pollution incident could also interrupt your business operations, which means lost revenue. Getting pollution liability insurance can help you in handling these significant costs. Are you looking for the right insurance policy? Visit the Insurance Advisor blog for more helpful tips, guides, and business insights that can help you select the optimum coverages for your needs. Explore the wide variety of insurance solutions that we offer and talk to our licensed agents to easily understand the policies. Get comprehensive quotes and easy payment options by visiting us today.
You may also like:
---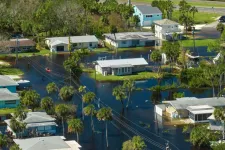 Hey there! So, you're curious about which firms could benefit from flood insurance. Well, let us at Insurance Adviso..
Read More