What Businesses Have Commercial Flood Insurance Requirements?

By Insurance Advisor Team
Updated on: August 28, 2023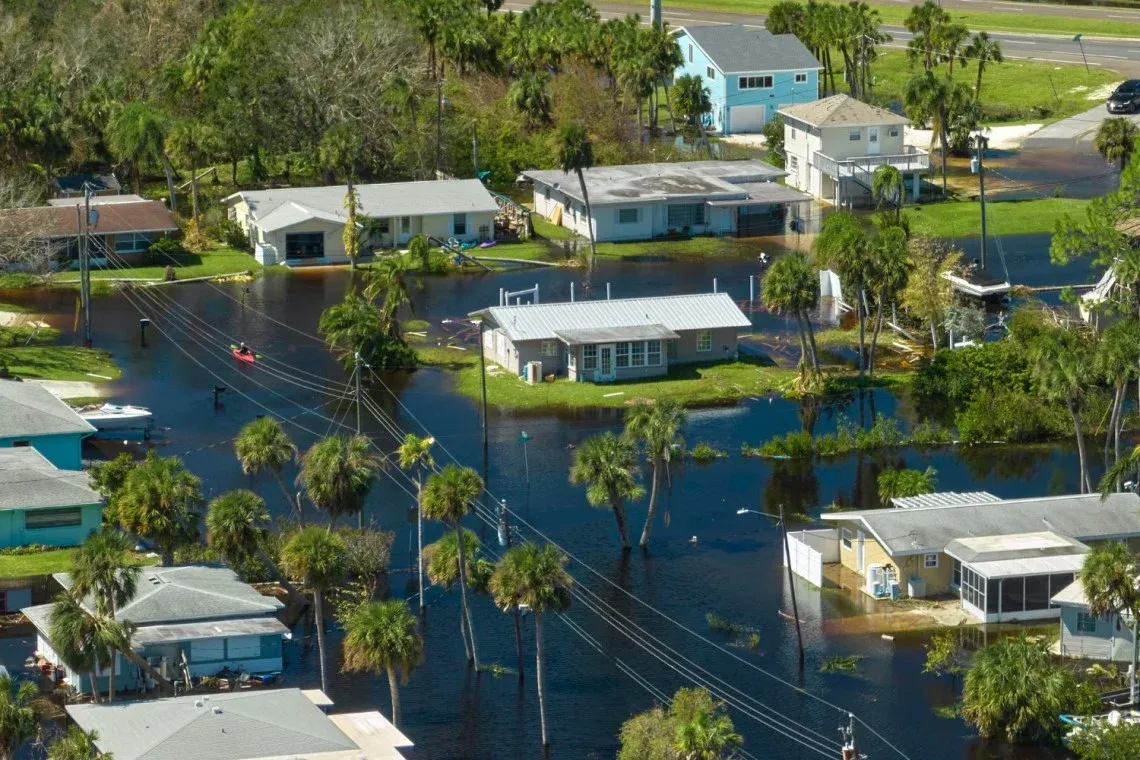 Hey there! So, you're curious about which firms could benefit from flood insurance. Well, let us at Insurance Advisor give you the lowdown.
What is Flood Insurance?
Flood insurance helps provide coverage for property damage caused by flooding. This type of insurance is essential not only for business owners operating in areas prone to flooding or near bodies of water but for any location that can suffer flood damage from rising water, whether from an overflowing body of water or excessive rainfall. According to FEMA, about 30% of flood claims occur in Non-Special Flood Hazard Areas, areas classified as low-to moderate-risk areas.
In the US, flood insurance can be provided by the National Flood Insurance Program (NFIP), run by the Federal Emergency Management Agency (FEMA). The coverage provided includes damage to the company's building structure and business personal property. However, the private flood insurance market is growing and can offer higher limits and extended coverages than the NFIP.
It is important to know that standard commercial property insurance policies exclude damage caused by floods. You should consider purchasing flood insurance separately if you are a business owner. Let's take a look at the types of companies that would benefit from buying flood insurance.
Firms that have Commercial Flood Insurance Requirements
1. Commercial Property: Protecting Your Investment from Nature
When it comes to commercial property, protecting your investment from the unpredictable forces of nature is essential. If you apply for a commercial mortgage or other loans, your business may be required to carry flood insurance to get the financing needed to grow your business. That's where flood insurance comes in. But what are the requirements? You can just read on to learn more.
2. Restaurants: Protecting Your Cozy Dining Experience with Flood Insurance
Picture this: You're a restaurant owner, and you've worked hard to create a comfortable dining experience for your customers. But, uh-oh, you're located near a river, and heavy rainstorms can turn that relaxing vibe into a watery mess.
That's where flood insurance comes to the rescue! It helps protect your restaurant from damage to the building, equipment, and inventory caused by floods. So, even if Mother Nature decides to go wild, you can bounce back and keep serving those delicious dishes.
3. Hotels and Hospitality Industry: Weathering Storms with Flood Insurance
Let's talk about the hospitality industry and its commercial flood insurance requirements. Imagine you own a lovely beachfront hotel, and tourists flock to your location during the sunny season. But what if a storm hits, and the water starts rising and entering your lobby?
Yikes! With flood insurance, you can rest easy knowing you're covered for flood-caused property damage. That way, you can soon return to welcoming guests and making their vacations memorable.
4. Retail Stores: Keeping Sales on Track with Flood Insurance
Retail store owners, listen up! Whether you're selling clothes, electronics, or groceries, floods can wreak havoc on your business. Imagine your trendy boutique gets hit by a flash flood, ruining your fashionable inventory and stylish displays. Flood insurance can help you recover financially and stay on track with your sales. Your customers will thank you for it!
5. Manufacturing Facilities: Safeguarding Machinery and Goods with Flood Insurance
Now, let's talk about flood insurance requirements for commercial property owned by manufacturing firms. You're running a factory, creating quality products, and keeping the economy going. But guess what? Your factory is located in a flood-prone area near a river.
Getting flood insurance helps protect your building, machinery, raw materials, and finished goods from water damage like a safety net. So even if the water rises, your business won't sink!
6. Educational Institutions: Ensuring a Safe Learning Environment with Flood Insurance
Schools, colleges, and universities need flood insurance, too. With flood insurance, your institution can swiftly recover from flooding incidents, ensuring your students have a safe and dry environment for learning.
7. Healthcare Facilities: Bouncing Back Swiftly with Flood Insurance
We must remember healthcare facilities and their commercial flood insurance requirements. Picture a hospital dealing with an unexpected flood. That's a major headache for those involved. But that's where flood insurance can come to the rescue, helping hospitals and clinics bounce back quickly. They can continue providing essential medical services and caring for patients without interruptions.
8. Various Industries: Car Dealerships, Warehouses, Tech Firms, and More
Car dealerships, warehouses, technology companies, and many others located in flood-prone areas should also consider the flood insurance requirements for commercial property. Protecting your assets and ensuring business continuity is critical!
Remember, assessing the flood risk in your area and consulting with insurance professionals is the optimum way to determine the proper flood insurance coverage for your specific business needs. Stay dry and stay protected!
FEMA: Designating Flood-Prone Areas for Commercial Properties
The Federal Emergency Management Agency, or FEMA, is responsible for mapping out flood-prone areas and assessing the risk levels associated with each location.
Now, picture this: You've got your eye on an expensive commercial property to purchase, but it's in an area prone to floods. In this case, FEMA designates it as a Special Flood Hazard Area (SFHA), which means you'll likely need flood insurance.
But hold on a second! Lenders can also impose commercial flood insurance requirements. Lenders for government-backed loans like FHA, SBA, or VA loans must verify flood insurance for loans on properties in SFHA. So, if your property is in an SFHA, your lender will require flood insurance to grant the loan.
National Flood Insurance Program (NFIP)
Let's talk about the National Flood Insurance Program (NFIP). This program, backed by FEMA, has been a popular choice for nationwide flood insurance coverage. If your commercial property falls under FEMA's flood insurance requirements, you can purchase this flood coverage through various carriers handling the quoting, policy issuance, and insurance claims for the NFIP.
But remember, the NFIP does have its limits. Suppose the value of your commercial property exceeds the maximum allowed coverage limits provided by the program. In that case, you'll want to seek a policy from private insurers which don't have the same limitations as the NFIP.
Private insurers can offer excess flood insurance, which kicks in when the NFIP limits are reached, or they can insure the full limits from the ground up plus for businesses, including coverage for loss of business income in a flood catastrophe. It's like having an extra safety net to protect your investment from worst-case scenarios.
Buy Flood Insurance Today
Knowing the flood insurance requirements for commercial property is crucial if you're a business owner looking to build a successful company. You can consult with commercial insurance agents at Insurance Advisor to navigate the not-so-exciting and sometimes unpredictable journey toward getting your firm insured. With the right coverage, you can weather storms and protect your investment like a business champion!
At Insurance Advisor, we provide comprehensive quotes, attractive prices, and helpful insights and guides. Click here to check out more insurance tips on our blog today.
You may also like:
---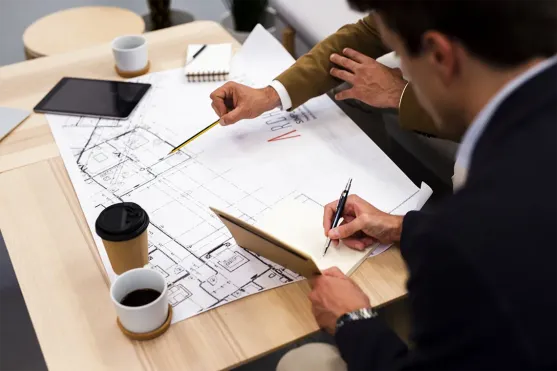 For architects, designing and constructing buildings is not just a job; it's a passion that requires skill, expertis..
Read More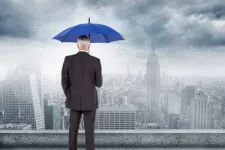 Rain or shine your business needs to keep running. When the dark storm clouds roll in and your business is going thr..
Read More