Is Camera Insurance Essential for Photographers?

By Insurance Advisor Team
Updated on: September 12, 2023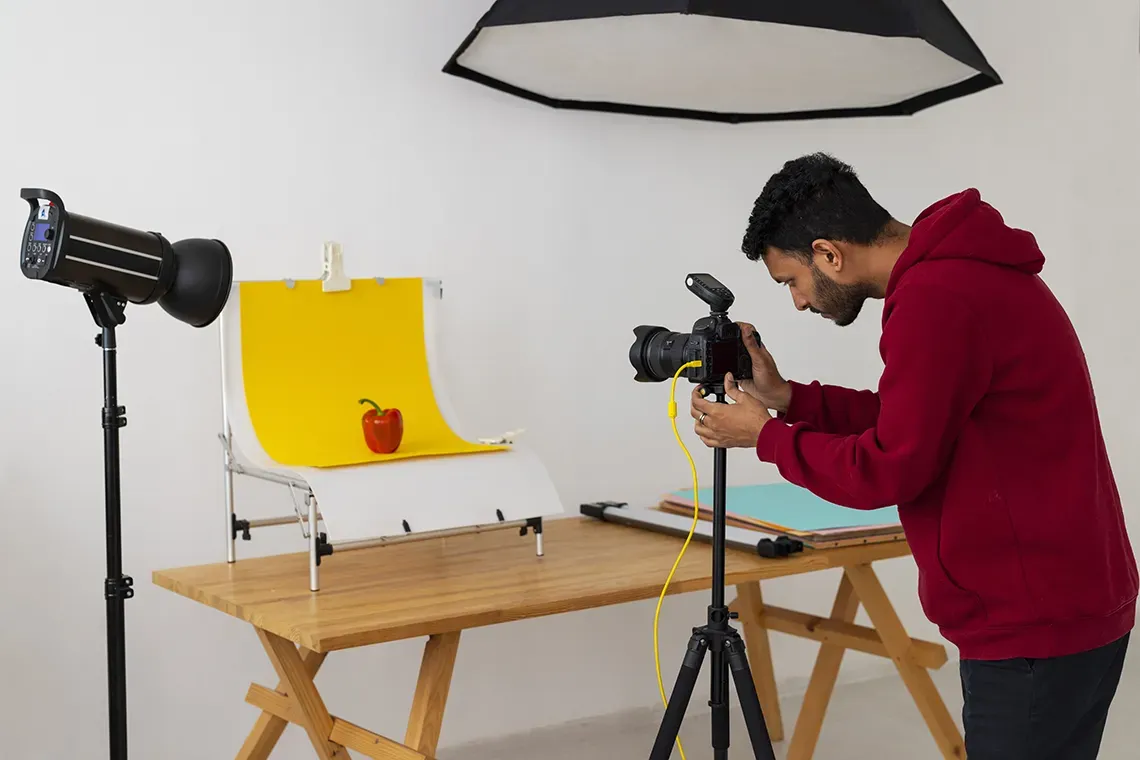 As a photographer, your camera and photography equipment are not just tools of your trade; they're the very aesthetical eye, an electronic prosthesis enabling you to capture timeless moments and create stunning imagery transformed into cherished memories for your clients. Protecting these valuable assets is vital for any photographer such as you. Whether you're a hobbyist, a freelance professional, or a seasoned expert, the equipment you have allows you to practice your art, and you don't want to risk its loss.
We recommend a customized Inland Marine Insurance policy that covers your photography equipment while in transit or at a shoot. It protects against unforeseen mishaps that could otherwise lead to financial setbacks and creative disruptions.
Understanding Camera Insurance: What is it?
Camera insurance, also known as photography equipment insurance or camera gear insurance, it insures your photography equipment from a range of perils from theft, fire, and accidental damage during transportation. Whether you specialize in landscape photography, portraits, wedding photography, or any other genre, camera insurance provides you with peace of mind, allowing you to focus on capturing the perfect shot without constantly worrying about the safety of your gear.
We include three important insurance policies to cover the majority of accidental scenarios that a photographer may encounter: General Liability Insurance, Professional Liability Insurance, and Inland Marine Insurance. General Liability Insurance can come into the picture if you have premises rented or leased for your photography studio and covers third-party bodily injury or property damage for which you are legally liable.
Note: 'Marine' term can be misleading for some people. Basically, Inland Marine Insurance covers any goods or equipment that are not stationary at one location. It is called inland marine because it applies to property in transit over land, while Ocean Marine Insurance covers property in transit over water by vessel.
Why Do You Need Camera Insurance?
After all, the life of a professional photographer is hectic, full of appointments and busy schedules that can make you forget that little lens(but a mighty costly lens) somewhere, or when someone accidentally bumps into you; suddenly, that huge telescopic lens drops to the ground leaving a huge crack in the lens eye and an even bigger crack in your heart. Who would not want to avoid such a risk?
Protection Against Damage: Fire, wind, hail, theft, and collision damage to your equipment can lead to expensive repairs or replacements. Having camera insurance protects you from the costs of repairing or replacing damaged equipment for covered events, ensuring that unexpected expenses don't hamper your photography business. Inland Marine Insurance is needed if the camera equipment is on the move, but if you have a studio where you keep your equipment, commercial property insurance can insure the equipment.
Theft and Loss: Photography gear is precious and, unfortunately, prone to theft or disappearance, especially when working on location. Inland marine insurance provides coverage in case your equipment is stolen or goes missing, allowing you to recover its value without significant financial strain.
Transit and On-location Coverage: If your photography work takes you to different locations, camera insurance can extend coverage beyond your studio. This is crucial for safeguarding your equipment while traveling or shooting on-site. Inland Marine Insurance comes into the picture when dealing with property damaged in transit. If the vehicle is in an accident and the collision causes damage to the photography equipment, this insurance will respond.
Professional Errors: Photographers may also want to consider Errors and omissions coverage, also called Professional Liability. This insurance covers you if a client or other party accuses you of professional negligence, which caused them a financial loss.
Who Needs Camera Insurance?
Camera insurance is beneficial for photographers across various levels of expertise. These include:
Amateur Photographers: Even if you're a hobbyist, your camera and equipment are significant investments. Camera insurance ensures that your gear is covered.
Freelance Photographers: As a freelance photographer, your gear is essential to your livelihood. Camera insurance protects your income stream by insuring your equipment.
Professional Photographers: For professionals, camera insurance is a crucial component of your business strategy. It safeguards your equipment and ensures your clients' projects aren't compromised due to gear-related issues.
Conclusion
Camera insurance is not just an added expense; it's an investment in the sustainability of your photography journey. It lets you confidently capture moments, knowing your equipment is protected. Before choosing a camera insurance policy, assess your equipment's value, shooting environments, and specific needs. By having the right insurance coverage, you'll be able to concentrate on what you do best – creating captivating visuals that tell stories and evoke emotions.
At Insurance Advisor, we can help you find the right mix of coverage to safeguard your equipment your business, and give you peace of mind so that you can capture rare moments in pictures that evoke a sense of wonder and contain the essence of life itself. Get a quote or send us a message at insuranceadvisor.com to learn more.
Frequently Asked Questions about Camera Insurance
While homeowner's or renter's insurance may provide limited coverage for photography equipment, it may not be sufficient to protect valuable gear fully, especially if it is used for business. Camera insurance is explicitly designed to address the unique risks faced by photographers and their equipment.
Yes, on some package policies you can combine liability, property and inland marine for your business. Liability coverage protects photographers from third-party bodily injury and property damage claims arising from your business operations.
Warranty coverage typically addresses equipment malfunctions due to manufacturing defects, while camera insurance covers a broader range of risks, including damage occurring in transit, theft, and other perils. Camera insurance is more comprehensive and tailored to the challenges photographers face.
Most inland marine policies may only cover property while located in the US, its territories, Canada and points in between. Other policies may be able to expand the territory to provide coverage beyond for international travel and work. It's important to discuss your travel plans and coverage needs with your insurance agent to ensure you're adequately protected during your trips.
The cost of camera insurance varies based on factors such as the value of your equipment, the coverage limits you choose, your deductible, and your location. While camera insurance has a cost, it's a worthwhile investment considering the value of the protected equipment.
Camera insurance requirements may vary depending on the insurance provider, but generally, you'll need to provide information about your equipment's value, usage, prior claims, and any additional coverage needs.
To find the right camera insurance policy, assess your equipment's value, your typical photography scenarios (such as travel or studio work), and your coverage requirements. Visit us at InsuranceAdvisor.com to send us a request or get a general liability quote, we'd be happy to assist you.
You may also like:
---
Workers' Compensation Insurance is a critical aspect of protecting employers, employees, and businesses in the event..
Read More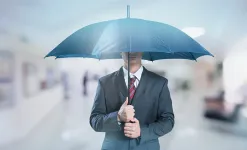 As a business owner, you strive to protect your enterprise from potential risks and liabilities that could threaten ..
Read More