A Small Business Owner's Guide to Avoiding Six Common Mistakes

By Insurance Advisor Team
Updated on: July 13, 2023
While running a business, one of the things you do is gather advice and knowledge in your industry about things you should do, but there are also things you learn not to do. We know that building a successful new business is not an easy task. It's a roller-coaster ride where sometimes you think you know everything but then, you regret not doing something that you felt wasn't needed.
So, to help you out, we are showcasing some common mistakes that small business owners make frequently.
Overspending
New business owners get into trouble because they don't keep their costs under control in the beginning. Business owners should budget for an office or retail space, essential employees, advanced equipment, and avoid taking on debt to prevent overspending. Usually, you will need to sign a personal guarantee on the amount you borrow and if your business fails, you will still be obligated to repay the debt.
Underpricing
Underpricing is one of the mistakes that new business owners make. They generally do this for two reasons: they're cutting the price to be more competitive or they don't know what they should charge. If you don't set your pricing according to current market rates, you may not be able to cover your expenses.
Forgetting to stay ahead of tax liabilities
Often, business owners are so busy with the day-to-day business activities that they completely overlook accruing taxes, including payroll tax, sales tax as well as federal and state taxes. If this bad habit continues for a while, then be ready to get a giant tax bill in the future. Instead, you can outsource this task and hire a bookkeeper who can help you keep up with your tax liabilities.
Over or under investing in marketing
One of the biggest mistakes is pouring more funds than you can afford into a marketing program. Sometimes, both over and under investing in marketing can harm your business financially. However, there is a middle ground known as DIY marketing. With that, you can post your services and products on social platforms daily, write a product blog, learn a bit of SEO for yourself and place a well written description of the business on your website. Doing all these things will automatically boost your social media presence.
Trying to do all things at once
Generally, a small business owner has many tasks, from managing money and servicing clients to training employees'. Thus, focusing on too many different things can drain resources along the way. This could even more importantly, cause a company to take their best products for granted, something that will cause them regret later as competitors take note.
Lack of research
Most new business owners don't perform proper market research and fail because of that. With adequate analysis of the market, you can get a lot of essential information like which product is in demand, the price of the product and what are the features, etc. If you don't do enough research, you can target the wrong product or audience, and your business might fail. Remember, do proper market research before starting a business. Making this your priority will take you a long way in the right direction.
Final thoughts
When you start building your own small business, you need to be patient because it will take time to learn to wear every hat. It will also take time to sell your products or services to your customers. Learn to avoid these mistakes and have patience while building your venture.
You may also like:
---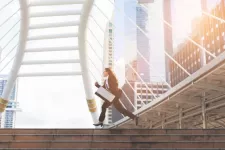 While not everyone has the desire to start a business of their own or to be an entrepreneur, for those that do, deve..
Read More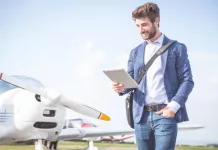 If you are an aspiring entrepreneur, you already know that you will face hurdles as you embark on your entrepreneurs..
Read More