Safeguard Your Venture: Startup Business Insurance Explained

By Insurance Advisor Team
Updated on: August 24, 2023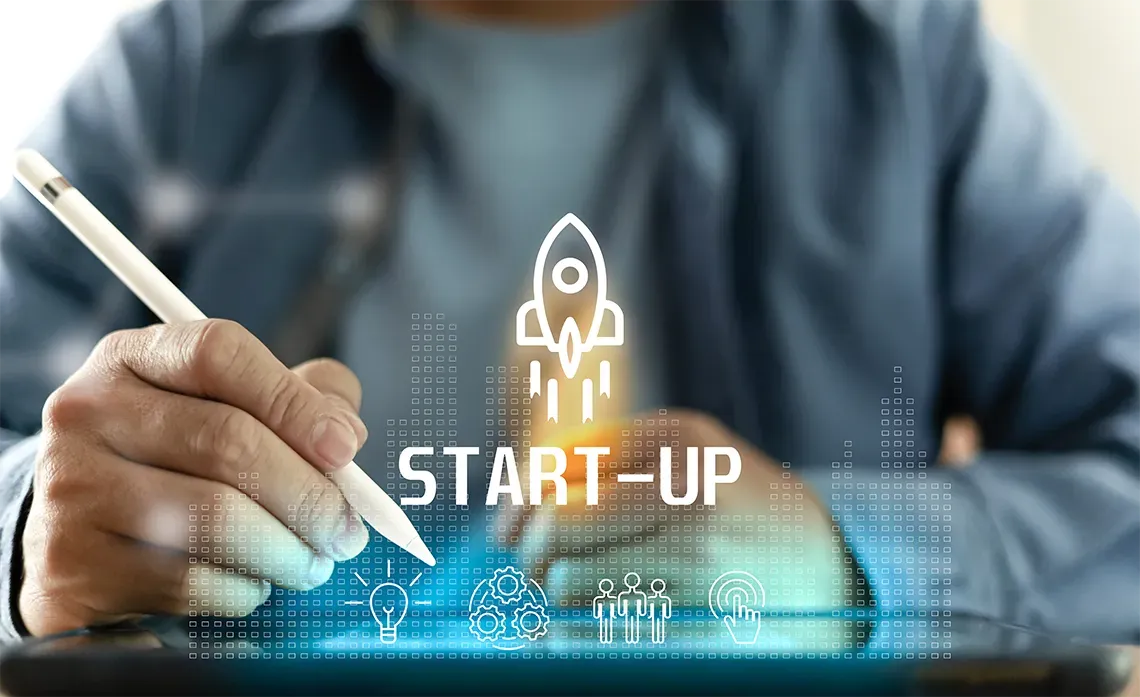 Business Insurance: How to Insure Your Startup
As an entrepreneur, you understand the excitement as well as the challenges that come with establishing a company from scratch. While you focus on consolidating and expanding your firm, it is equally crucial to protect your investment and mitigate potential risks. That's where the concept of startup business insurance is important. In this article, we will explore how business insurance will safeguard your venture against unforeseen circumstances.
Types of Insurance for Startups
There are various types of insurance that commercial enterprises can obtain to secure their operation against some of the common risks businesses are exposed to:
1. General Liability Insurance
General liability insurance for startups helps protect against third-party claims and suits involving bodily injury, property damage, and advertising injury. It can provide coverage for accidental events resulting from your company's operations. For example, if an employee is at a job site and damages the homeowner's mailbox while cutting the grass, this property damage would be addressed by general liability coverage.
2. Professional Liability Insurance
Professional liability insurance, also known as errors and omissions insurance, is crucial for startups that provide professional services or that offer advice to clients. This coverage insures professional liability claims of negligence, errors, or omissions that were caused by your company and that result in financial losses for your clients.
For instance, if a client claims that your consulting advice led to financial loss, professional liability insurance can help provide coverage for the resulting legal defense costs and damages.
3. Property Insurance
Property insurance helps protect your startup's physical assets, including buildings, equipment, inventory, fixtures, inventory, and furniture. It provides coverage against perils such as fire, theft, vandalism, wind, and hail, among others.
Suppose your office suffers damage due to a fire or your equipment gets stolen; property insurance can help cover the cost of repairs or replacements, allowing you to get your firm back on track quickly.
4. Business Interruption Insurance
Business interruption (BI) insurance is designed to help protect your startup from revenue loss if your building suffers physical damage preventing the business to conduct normal operations. It replaces lost income, and if purchased with the BI, extra expense coverage helps with additional expenses incurred to mitigate the loss.
For example, if a natural disaster forces you to temporarily close your business, business interruption insurance may compensate you for the income you would have earned and help cover expenses such as rent, salaries, and utilities.
5. Cyber Insurance
In today's digital age, startups face the risk of cyber threats and data breaches. Cyber liability insurance helps protect your business against the financial and reputational consequences of such incidents.
If your firm experiences a data breach that compromises customer information or if your software causes a virus to infiltrate a client's system, cyber liability insurance may be able to assist with the following costs:
Legal claims
Interruptions in company operations
Ransom payments
Compliance penalties
Hiring experts to fix the damage
Notifying clients
Consumer credit and fraud monitoring services
Public relations campaigns to improve the company's reputation and rebuild trust in the brand.
6. Workers' Compensation Insurance
If you have employees, workers' compensation insurance helps provide coverage for their medical expenses and lost wages in the event of work-related injuries or illnesses.
Suppose an employee gets injured while on the job; this insurance can help cover their medical bills as well as a portion of the wages lost while they recover. A workers' compensation policy also helps provide death benefits in case of fatal accidents.
Costs of Startup Insurance
Premiums: The primary cost of commercial insurance is the premium, which is the amount you pay to the insurance company for coverage. Premiums can vary depending on factors such as the type of insurance, location, annual revenue, a company's industry, and the level of risk associated with operations.
Deductibles: Deductibles are the out-of-pocket expenses you need to pay before the insurance coverage kicks in. Typically, higher deductibles result in lower premiums, while lower deductibles lead to higher premiums. It's important to choose a deductible amount that aligns with your financial capabilities and risk tolerance.
Coverage Limits: Insurance policies often have coverage limits, which represent the maximum amount the insurance company will pay for a covered claim. Higher coverage limits generally come with higher premiums. Assess your startup's needs and potential risks to determine the appropriate coverage limits needed.
Carrier and Broker Fees: If you work with an independent insurance agent, they represent multiple insurance companies and can help you find and purchase your startup business insurance. Different insurance carriers have different fees added in for inspections, surplus lines taxes, or simply a policy fee. The fees are not paid to your agent; they are paid to inspectors, state surplus lines tax collectors, and some may be paid to an intermediary that the agent used to access a particular insurance company's products. All agents do make a commission that is usually a percentage of the premium charged, exclusive of the fees.
Benefits of Business Insurance for Startups
Here are some benefits of insurance for startups:
Financial Protection: Startup business insurance helps provide financial protection against unexpected events and potential liabilities. It helps cover the costs of claims, defense, lawsuits, and settlements, preventing your startup from facing significant financial burdens.
Risk Mitigation: By purchasing the appropriate insurance coverage, you can mitigate various risks associated with your industry or business operations. Whether it's property damage, lawsuits, or data breaches, insurance helps transfer the risk to the insurer, allowing you to focus on your core business activities.
Client and Investor Confidence: Having optimum insurance coverage can help instill confidence in your clients and investors. It demonstrates that you take risk management seriously and have measures in place to protect their interests, fostering trust and credibility in your startup.
Takeaways
As a startup owner, investing in comprehensive business insurance can be a smart decision. It offers financial protection, allowing you to focus on expanding your firm without the worry of unexpected setbacks. Working with a reputed insurance agency like Insurance Advisor will help you assess your firm's unique needs and determine the right coverage for your specific industry and risks.
At Insurance Advisor, we have a nationwide team of licensed insurance agents who specialize in commercial insurance for small businesses. Explore our website today and ensure a solid foundation for your company's success.
You may also like:
---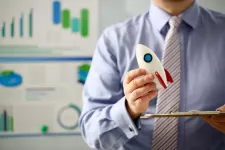 It's easy to make mistakes or fail, but startups tend to fall into the same traps over and over. Thus, here we have ..
Read More