What Qualifies as a Small Business? And Why?

By Insurance Advisor Team
Updated on: July 13, 2023
The goal of the US government is to award at least 23% of all federal contract to small businesses which has been exceeded over the past few years. Being awarded a government contract can open new doors to increase revenues for your business. However, whether your company qualifies as a "small business" to be eligible for these contracts depends on the definitions set by Small Business Administration (SBA).
The SBA has defined what it means to be a small business to help protect and promote small businesses in the larger economy. It is an important measure to help the smaller players stand up against the large corporations in an industry.
What is small business as per SBA?
The SBA uses 2 size standards to determine if a business qualifies as a small business:
A) The average number of employees over the past 12 months, and/or
B) Average annual receipts over the past three years.
Depending on the industry a small business could have a maximum of 250 employees to a maximum of 1500 employees AND/OR have a maximum average annual receipts of up to $41,500,000. The exact figures for both, max employees and max annual receipts vary from industry to industry and you can find a detailed list here.
Anything above the maximum limit of revenue or headcount is considered to be a large enterprise.
To understand clearly if your business falls within the SBA's definition of small business, you can use the SBA size standard tool.
Other qualifications of a small business
Apart from looking at the solid numbers for employee count and revenues, the SBA also looks at some basic qualifications for a company to be certified as a small business. To be categorized as a small business, a company should meet the following criteria.
Organized for profit
Has a place of business in the U.S
Operates primarily within the U.S. or makes a significant contribution to the U.S. economy through payment of taxes or use of American products, materials or labor
Is independently owned and operated
Is not dominant in its field on a national basis
The business may be a sole proprietorship, partnership, corporation, or any other legal form. In determining what constitutes a small business, the definition will vary to reflect industry differences, such as size standards.
Stay updated on changes
The SBA Administrator establishes and revises the standard sizes in response to market conditions and inflation based on recommendations from The Office of Size Standards. Visit SBA's website for the latest information.
Why should the SBA's size definition matter to your business?
If your business qualifies as a small business, it is eligible to apply for government contracts. It can also help you obtain SBA loans and access general tools that can help you compete against the larger entities.
Putting things in perspective
With the large range of the 2 standards employee count and revenue set by the SBA, the majority of businesses in the U.S fall under the 'small business' category. So, if you consider yourself a small business owner, then odds are you probably qualify as one too. But, so would a lot of other companies too.
On a positive side, this wide range allows a lot of companies to benefit from being a small business. E.g. A small soda distribution company is better placed since they don't have to compete against a biggie like Coca-Cola to win government contracts.
But on the flip side, even a business with 1500 employees is still categorized as "small" and has the same protection, privilege, and SBA support as would a business with a headcount of 10. The same goes for the revenue figures as well. This could lead to small or micro businesses not getting any competitive edge.
You may also like:
---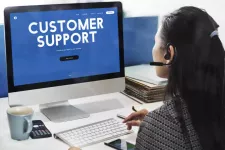 A survey conducted by PwC found that 73% of people point to customer experience as an important factor in their purc..
Read More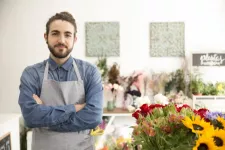 Whether it's in the US, UK, or any other country in the world, starting or owning a business is a dream come true. M..
Read More