Why Buy Nutritional Supplement Store Insurance
Nutritional supplement stores sell various products, such as sports nutrition, vitamin supplements, and health foods. Typically, customers shop for these products to meet their dietary, health, and fitness needs.
The market size of the vitamin and supplement manufacturing industry in the US has been increasing lately. According to market research firm IBIS World, it is predicted to reach $39.8bn in 2023.
Opening a nutritional store is not easy and involves an investment of capital, time, and hard work. Vitamins, dietary supplements, franchising fees, signage, fixtures, construction, and marketing material costs add up quickly. Hence, nutritional supplement store insurance should protect your supplement store against financial risks and hazards.
Common Risks and Liabilities
Your nutritional shop could be exposed to several risks and liabilities. Take a look at the following situations:
While shopping at your store, a customer grabs a product off a high shelf but accidentally pulls down multiple products. The customer gets injured when all the products fall on his head. They could submit a claim for bodily injury or sue you for compensation, even though they were at fault for the products falling on themself! The lawsuit can be time-consuming and expensive, which leads to out-of-pocket costs if your store is uninsured.
An employee accidentally suggests the wrong supplement dosage to a customer. The customer gets sick and decides to make a claim or sue your shop for compensation. The store could be liable for the medical costs associated with the client's injuries.
Fire destroys part of your store, causing damage to furniture, computers, and products. You must pay for the repair, reconstruction, and other losses, such as loss of income until the store is fully functional.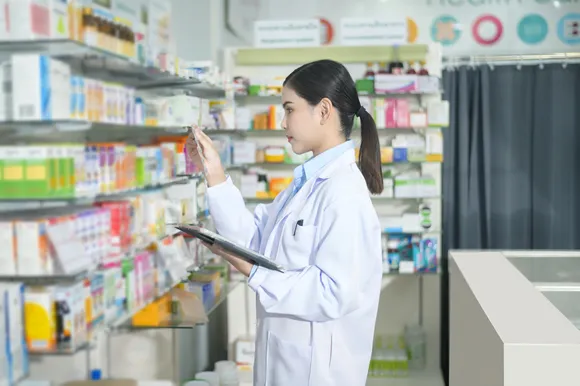 The financial losses mentioned above could be catastrophic if you do not have insurance. Your business could be forced to close if you cannot recover from these losses.
What's Covered Under Nutritional Supplement Store Insurance
To make sure that your supplement store is protected against potential risks, you should consider the following coverages:
1.
General Liability Insurance

Since your work involves daily customer contact, general liability insurance (GL) is recommended for your store. This policy helps pay for liability claims due to third-party property damages and bodily injuries.

GL could help cover first aid, medical, dental, hospital, and ambulance charges for third-party bodily injuries if you, your employees, or the store are negligent. In addition, it could help pay for the repair or replacement of damaged third-party property. It could also help pay for defense and court settlement costs in case of a lawsuit.

Moreover, GL can provide coverage for cases of libel, slander, and copyright infringement, also known as personal and advertising injuries. For example, if you publicly say something false about your competitor, they could sue you for personal injury due to slander. The legal costs of such lawsuits can be covered under General Liability coverage.
2.
Product Liability Coverage

This coverage is usually included in general liability insurance. It helps pay for claims from products sold by your store that cause bodily harm to customers or damage to the property of others.

For instance, a vitamin supplement your store sells causes an allergic reaction in a customer. They may sue you for the injury; product liability insurance could help pay for such lawsuits.
3.
Professional Liability Insurance

Professional liability insurance is a must-have if you employ a professional naturopath doctor in your store or offer professional advice to your customers on consuming supplements.

Suppose a customer suffers an adverse side effect because you or the doctor at your store recommended too high of a supplement dose. If the customer files a lawsuit against your store, professional liability insurance, also known as errors and omissions (E&O) coverage, could cover costs caused by negligence, misrepresentation, and inaccurate advice.
4.
Commercial Auto Insurance

Having commercial auto insurance is crucial if you own vehicles for transporting supplements for your business.

This type of insurance covers claims of bodily injury and property damage caused by company vehicle accidents if at fault. It also pays for the physical damage to your vehicle caused by fires, theft, vandalism, and collision, whether you are at fault or not, when you purchase comprehensive and collision coverage on your vehicles.
5.
Cyber Liability Insurance

If your business stores customers' sensitive personal information, such as credit card numbers, addresses, and health details, it is a likely target for a cyber attack.

Cyber liability insurance could help your company mitigate the financial impact of a cyber-related security breach or another type of cyber attack.

This policy protects against the high costs of defending liability lawsuits due to data breaches, ransomware, phishing, malware, denial of service attacks, and other incidents that could cause harm to customers.
6.
Worker's Compensation Insurance

Since your line of business requires employees to run the store, worker's compensation insurance is needed to cover them for injuries.

For example, employees could be involved in accidents at work. Since the employer would likely be responsible for covering the costs of such injuries, you could be faced with hefty hospital bills. That's where worker's compensation insurance comes in, covering the medical care of employees hurt on the job.

This type of coverage also pays for a percentage wage loss when the worker is injured and unable to return to work. It could also cover occupational disease and funeral expenses in case of fatal accidents as well as provide death benefits to the deceased's family.
How much does Nutritional Supplement Store Insurance Cost?
The cost of insurance for vitamins and dietary supplement stores depends primarily on the following factors:
Size of the business: Property and business income values insured
Location of your store: Affects the cost of the coverage
Business revenue: Your business income will also affect the cost of premium payments
Industry: Selling high-risk products can also increase the costs of insurance.
Claims history: A history of claims paid can also affect your insurance premium.
Summing Up
Having insurance for your nutritional store is essential. You don't want to lose your business or be forced to close because of an unforeseen circumstance. Getting the right coverage for your store to protect you against losses is essential.
Dietary supplement use is common in the US. According to the Centers for Disease Control & Prevention (CDC), 57.6% of adults aged 20 and up used dietary supplements between 2017 and 2018, and the usage was higher among women (63.8%) than men (50.8%).
Are you looking for the right insurance policy? Visit the Insurance Advisor website today and address your small business insurance needs. Contact our agents for advice on the right coverage to purchase. Use our digital platform, which offers valuable guides, easy payment options, and comprehensive tips, to buy the right insurance policy for your company.
We Are a Trusted Service Provider