Top Businesses We Insure in the Real Estate
Understanding Real Estate Business Insurance
Real estate agents and brokers, being licensed professional, are susceptible to lawsuits as a result of acts or omissions occurring during the listing, renting, selling or buying processes for their customers. Missed disclaimers in contracts, negligent interpretations, comingling of funds, and unfair practices are all examples of the types of claims covered under a Real Estate Agent Professional Liability Policy. A simple error or omission could result in a massive loss for your business.
It is important to study the dynamics between real estate agents and real estate brokers to differentiate their real estate business insurance needs. A real estate agent is essentially a salesperson who works under a broker. They cannot work independently. Real estate brokers are more knowledgeable and are liable for the actions of their agents.
The following are the types of policies a real estate office should consider:
Errors and Omissions aka Professional Liability
General Liability
Workers' Compensation (non professional staff, clerical and administration)
Cyber Insurance
Commercial Auto
Business Property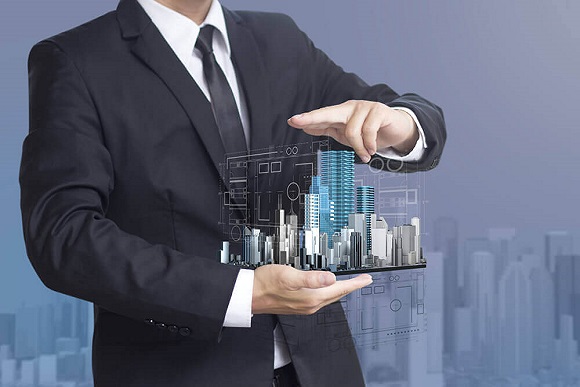 What are Business and Professional Risks in Real Estate Business?
Real estate agents, by far, face more risk in the Professional Liability area than most other types of risk. These exposures, as well as regular business exposures (business location, employees, business use of vehicles), could make them a target for lawsuits and other liabilities:
Employee injuries
Failure to provide proper advice
Customer slips and falls in the office
Negligence in advertising and promotions
Errors made in the preparation of offers and sales contracts for customers
Failure to accurately forecast market trends causes a financial loss to client
Negligence in adhering to federal, state, and local real estate laws and regulations
Real estate investments are an exciting venture since real estate provides a good return on your investment. Those who sink their cash into a property must ensure the planned project is well suited to the property and have risk measures in place to prevent losses. For Real Estate business owners, some loss exposures are unfamiliar, meaning finding the best prevention measures may also be unknown. Getting an advisor to assist you in these matters, maybe a better alternative than reinventing the wheel. Here are some of the most common risks real estate investors face.
Market Risk
Economic Risk
Cash Flow Risk
Legal Risk
Property Management Risk
Leasing Risk
Tenant Risk
Entitlement Risk
Construction Related Risk
Geographical Risk
While you can't avoid all of the business risks in real estate investing, you can protect yourself from some of your operational risks with business insurance.
Recommended policies Under Real Estate Business Insurance
Business Owner's Policy
A Business Owners' Policy (BOP) protects your real estate business, bundling coverage to meet your customized needs. A business owners insurance policy typically includes the following:
General Liability Insurance
This coverage protects your business from third-party claims of property damage or bodily injury. General liability coverage will respond to the claim if a client slips, falls in your office, and injures themselves while blaming your business for negligence.
Commercial Property Insurance
This coverage protects your financial interest in your owned building or tenant improvements and the contents of your office, such as furniture, fixtures, computers, and other office equipment.
Business Income & Extra Expense Insurance
This property coverage protects your business from lost income resulting from covered physical damage to your building that halts your regular business operations. In case of unforeseen events like a hurricane or fire total loss or any other covered loss, Business Income insurance, with extra expense coverage, will reimburse you for setting up a temporary or new permanent location.
Errors and Omissions (E&O) Policy
Real Estate Errors and Omissions (E&O) Policy is also known as Professional Liability Insurance. In a small business, your clients trust you to provide the correct information about the property and competently handle the entire sale or buying process. Errors and omissions could result in financial loss to your clients. This liability protection insurance policy protects you for the professional services you provide that may cause your client to suffer a financial loss.
Commercial auto
Commercial auto insurance is different from personal auto insurance, so if you regularly use your personally owned auto for business purposes, like taking clients out for lunch or picking up office supplies, let your personal auto agent know how the vehicle is used to ensure there are no gaps in coverage. Your personal auto policy may need changes (endorsements or a rewrite to a business auto policy), so the carrier doesn't deny a claim when an accident occurs.
Cyber Insurance
Real Estate businesses are high-tech and store sensitive client information on their computer operating system. If your company's system is breached, your cyber insurance can cover the costs of notifying the affected clients, managing your reputation with public relations consultants, and defending against liability lawsuits. If, for instance, your IT department misses a security software update, and a hacking incident occurs, your business could be found legally liable. This policy would also respond to first-party claims, for instance, damage to the system, denial of service, or ransomware attacks, which might shut down your entire system. Cyber policies are not created equal, so do your homework and read the policy to ensure you have the coverage you need.
Comprehensive Real Estate Business Insurance Costs
Real estate businesses have unique insurance needs, depending on the type of real estate handled, the size of your business and other factors like:
Location - A commercial property's economic and geographic locale can impact the costs of real estate property insurance in two ways. Generally speaking, the city and state where the property is located can affect the insurance premiums. The fact is that there are several areas where the property policy premium will be higher. For instance, in wildfire, earthquake, or hurricane-prone locations, property insurance will be much higher than if these exposures were not present.
Value of Assets insured - Commercial property premiums may also increase because of the year a building was constructed. Buildings older than 25 years may be significantly more likely to have poorly maintained wiring and plumbing. When updates are done to the structure, it can make a difference in the premium. A new roof, updated fuse box, or new wiring can offset the increase in premium due to age. Other factors also matter like:
Distance to the fire hydrant
Distance to the fire station
Presence of central station burglar and fire alarm
Type of construction
Flood and Earthquake zones
Who Benefits from Real Estate Business Insurance?
Selling a property is a complex process given all the documentation and the stages of transactions. Real estate agents must manage common business risks along with profession-specific risks. Agent error, data loss or a system breach could cause financial losses for your clients. A good Real Estate Agency Insurance Program is important to protect your business, the public, employees and customers.
What Businesses Benefit from Real Estate Insurance?
Real estate agents
Property managers
Mortgage brokers
Real estate appraisers
Building inspectors
Property surveyors
Loan Underwriters
These businesses must manage common and profession-specific risks and benefit from similar insurance coverage. Agent error, data loss, or breach could cause financial losses. A good Real Estate Insurance Program is essential to protect your business, the public, employees, and customers.
As a real estate professional, you ensure everything goes as planned; however, you can only prevent so much. You must protect your real estate organization from property losses to third-party liability with an insurance company experienced in insuring this industry. Your business benefits from real estate insurance as it provides coverage for many of the daily loss exposures faced.
You will need an insurance agent you trust to insure your real estate business. The ramifications of a tragic occurrence can set your business back, financially and reputationally, when you least expect it. And nowadays, there are a growing number of natural disasters. No matter what you sell, from commercial real estate to residential property, it is beneficial to use an insurance agency that understands your risks.
Choosing the Best Real Estate Business Insurance Options
The real estate market fluctuates regularly depending on a location's population, migration patterns, customer behavior, popularity, and new legislation enforced by local governments. These significant factors contribute to the recurring revenue fluctuations for real estate companies.
As stated by a McKinsey & Company summary, forces shaping the insurance industry will impact real estate owners and managers. Let's focus on a few of those forces and how real estate managers can better protect themselves.
Some factors will impact real estate business insurance underwriting and costs for this year and beyond.
An increased emphasis on data and analytics - From assessing a business' losses to enhanced artificial intelligence, how you interact with the insurance market and how insurance underwriters evaluate your account will forever evolve. Moreover, If you're not eligible for a special rate or network, you may need help getting coverage. Detailed data analytics, increased reliance on technology to make decisions, and other data-driven decisions mean that your insurance broker will wish to present your account more dynamically.
Increased concern about frame construction and multi-family housing units - The insurance marketplace for commercial real estate (CRE) risks is expected to harden in the future. Insurance providers often need higher premiums, increased retention, and possibly even more onerous restrictions and limitations on their policies. This is affecting not only property insurance but also liability coverage as well.
An increased focus on maintenance - Many commercial real estate companies' claims originate from potentially hazardous situations, for example, slips and falls or faulty construction. In addition, insurance companies expect a rise in fires, injuries, damages, and other claims as more tenants choose to stay at home or work remotely. Given that tenants sometimes cannot pay their rent, insurers believe that CRE managers will cut down on maintenance to reduce costs. Scheduled property inspections, training documentation, and increased maintenance documentation go far when provided to an insurance underwriter. Malls and strip malls are now being phased out, and insurers require even more underwriting information from potential buyers.
Senior living, Section 8, and student housing - According to one brokerage, these are the most challenging properties to insure. Over recent decades, standard insurance companies have abandoned insuring these classes, and these risks are written almost entirely by surplus line insurers. Bodily injuries have produced many commercial habitational losses. Shootings, drownings, assaults, fire, and slip and falls have made excess liability and umbrella policies a necessity, as the primary liability limits are exhausted by paid claims. The insurers must charge higher premiums to have the surplus to pay the claims.
Frequently Asked Questions (FAQ) about Real Estate Business Insurance
1. Do real estate agents need E&O insurance?
Having E&O insurance is necessary to protect yourself against mistakes and oversights in the performance of your professional services. Risks covered include professional errors, negligence, mistakes, omissions that cause financial loss to a client.
2. Do real estate agents need commercial auto insurance?
Real estate professionals may need business auto insurance policies since they may transport clients to lunch or property showings. Vehicles used for business purposes or titled in a business name should be insured on a commercial auto policy.
3. What kind of small business insurance is required for a real estate office?
Real estate offices should invest in business insurance to protect their financial assets. Several insurance policies are recommended for real estate offices, including professional liability insurance, general liability insurance, commercial auto insurance, commercial property insurance, cyber insurance and commercial umbrella insurance.
4. What does general liability insurance cover for real estate agents?
General liability insurance for real estate businesses covers the risks such as third-party bodily Injury, property damage liability, personal and advertising injury, premises medical payments and resulting defense and settlement for covered claims.
We Are a Trusted Insurance Provider