Why is Insurance Crucial for Independent Contractors?

By Insurance Advisor Team
Updated on: August 1, 2023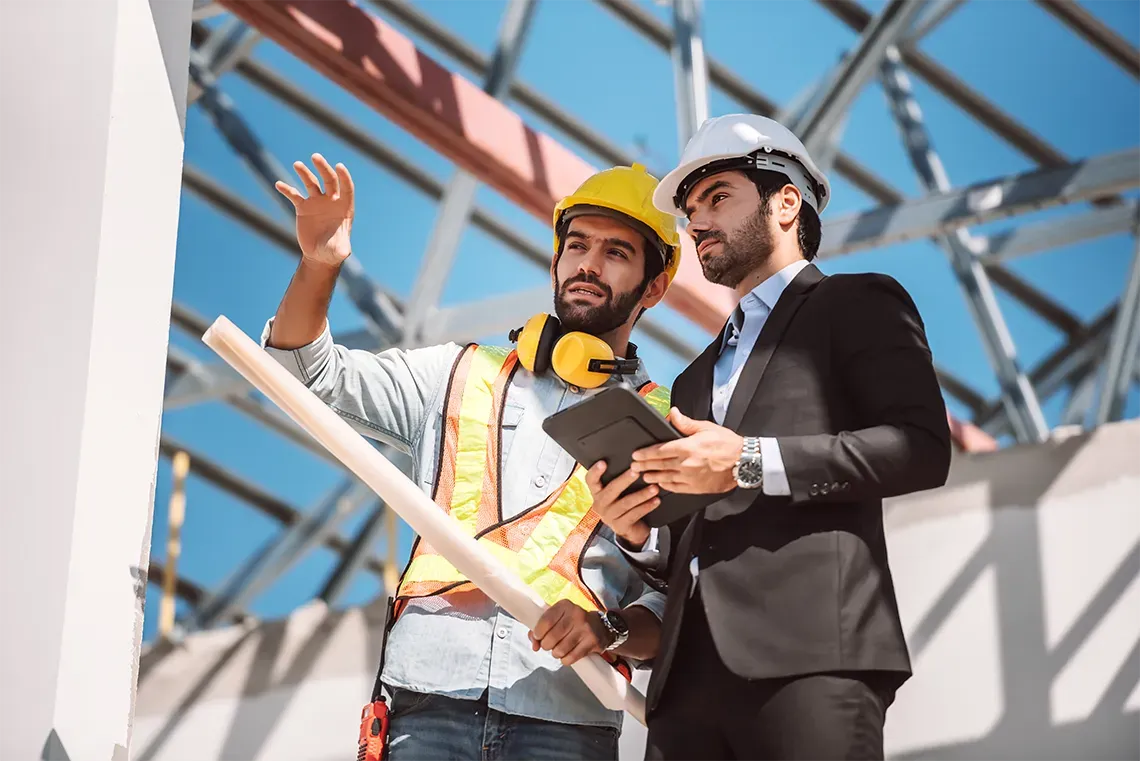 As an independent contractor, you can make your own decisions in the running of your business. The benefits include flexibility and autonomy. However, it's crucial to consider the risks involved, especially the unique risks that come with being an independent, self-employed person. It is imperative that you mitigate such risks and protect your business. One of the key aspects of safeguarding your interests is securing the right insurance coverage. But what kind of insurance is crucial? In this article, we shall explore whether independent contractors need insurance. We'll delve into why insurance is essential for independent contractors and the types of coverage that can provide valuable protection.
Understanding the Risks
Independent contractors are exposed to various exposures that could lead to financial losses or legal liability. You may face risks that you don't expect or understand what they entail. Every self-employed person's business is unique in its own sense. Unlike traditional company employees, independent contractors are not covered by their clients' insurance and have no employer to provide this protection. Therefore, it's even more critical for independent contractors to have insurance coverage specific to their operations.
Liability Risks:
Liability risks are a primary concern for independent contractors. You may accidentally cause property damage or bodily injury to a third party while performing your work. For example, if you're a trade contractor and a visitor to the job site trips over construction materials, you could be held responsible for their injuries. Or if you provide consulting services and your advice leads to financial losses for a client, you could be held liable. General and Professional Liability insurance covers these situations, protecting you from serious legal and economic consequences.
Contractual Requirements:
Many clients, particularly general contractors in construction, require independent contractors to carry general liability insurance. This requirement serves as a form of protection for the client as they want assurance that any damage or injuries caused by the contractor will be covered.
Workers' compensation will often be required in the construction industry as well. Your client doesn't want to be responsible for you or your employees' injuries while on the job.
By having the appropriate insurance in place, you can meet the contractual obligations and increase your chances of securing desirable projects, leading to a high-level professional reputation and profitability.
Protection for Your Business Assets:
In addition to liability risks, independent contractors should also consider protecting their business assets. These assets may include inventory, equipment, tools, supplies, and other essential resources for everyday business operations. Commercial property insurance for stationary assets provides coverage for theft, damage, or loss of these valuable assets by covered perils. For mobile equipment, you will need an inland marine policy. Both of these insurance types reimburse for insured losses and help you quickly recover and resume operations.
Types of Insurance Coverage for Independent Contractors
As we mentioned earlier in this article, two types of Insurance policies are ideal choices for most independent contractors. We shall discuss them briefly as follows:
General Liability Insurance
General liability insurance is a vital business insurance policy that will defend you from lawsuits filed by third parties resulting from your operations. While specific policies may differ, a general liability policy typically covers various types of situations, including:
1. Bodily injury to a third party:
Suppose a person sustains bodily harm on your business premises or as a result of your operations. In that case, general liability insurance can cover the claim or lawsuit for damages arising from an injured party's medical expenses and economic loss.
2. Third-party property damage:
If your business activities cause damage to someone else's property, such as accidentally knocking over a valuable item, general liability will repair or replace the item for covered situations.
3. Copyright infringement:
If your business unintentionally violates another company's copyright by using their protected material, general liability insurance can cover the legal costs involved in copyright infringement lawsuits.
4. Product liability:
Should a product you sell or manufacture cause property damage or injury to a consumer, general liability insurance can protect your business from claims, lawsuits, and potential damages. The injured party may be owed for medical bills, pain, suffering, or economic loss resulting from using your business' product. Damage to property caused by your product is also covered.
5. Slander and libel:
There are cases when communications and public relations activities can send the wrong message, which may lead to lawsuits related to personal injury. If sued for libel or slander, general liability insurance covers legal defense costs and potential settlements or judgments for covered wrongful acts.
Professional Liability Insurance
Also known as Errors and Omissions (E&O) insurance, this coverage is crucial for independent consultants offering professional services or advice. This kind of insurance is needed, especially when complex tasks such as accounting, financial planning, and lawyering might suffer from human errors. At times, this may lead to financial losses for your clients, and they might sue you for negligence or omissions. E&O Insurance can help you respond to such legal claims.
The advantages of E&O insurance can differ significantly based on the specific policy and insurance provider. In general, E&O insurance provides coverage for the following:
Errors or Oversights: If you or your company make an error or oversight while performing work or providing a service, E&O insurance can provide financial protection by covering the associated costs and potential award.
Missed Deadlines or Unfulfilled Services: If you cannot meet a deadline or deliver a specific service as promised to a customer, E&O insurance may help mitigate the financial consequences by covering damages or losses incurred by the customer.
Professional Negligence: E&O insurance offers protection in the event of professional negligence claims. If your actions or advice as a professional lead to financial harm or losses for a client, this coverage can provide the necessary help in legal defense costs and pay potential settlements or judgments.
Professional Standards Are Not Met: In certain professions, professionals are expected to adhere to specific standards of care. If you fail to meet these standards, E&O insurance can cover any resulting damage or legal action.
Breach of Contract: If your business fails to fulfill the terms and obligations of a contract, resulting in financial losses for the other party, E&O insurance can provide a helping hand in covering the associated costs and legal defense needed when answering a lawsuit.
It's important to note that the extent of coverage provided by E&O insurance may vary. Reviewing the policy details and consulting with an insurance professional can help ensure you have the appropriate coverage to protect against these potential risks.
Miscellaneous Insurance
While we have discussed General Liability and Professional Liability Insurance policies along with their clear benefits, other insurance policies can help you deal with other expenses.
Property Insurance:
This coverage protects your business assets, including building, equipment, tools, and inventory, against theft, damage, or loss caused by fire, vandalism, or other covered perils.
Commercial Auto Insurance:
If you use vehicles for your business, such as trucks or vans, commercial auto insurance covers liability from at-fault accidents, property damage, and bodily injuries for which you are liable. It will also cover physical damage on your owned vehicles, including comprehensive and collision. Personal injury or no-fault, uninsured/underinsured motorists, and other state-required or optional coverage can be included.
Conclusion
Insurance is a vital component of any independent contractor's risk management strategy. It provides financial protection against liability risks, ensures compliance with client requirements, and protects your business. By investing in appropriate insurance coverage, such as general liability, professional liability, property, and commercial auto insurance, independent contractors can work on their business goals, knowing they are protected from potential losses from unexpected events.
Remember, insurance needs vary depending on your specific industry and the nature of your work. Consult an experienced insurance professional to assess your risks and determine the most suitable coverage options tailored to your unique needs as an independent contractor. By prioritizing insurance, you take proactive steps to secure your business's future.
You may also like:
---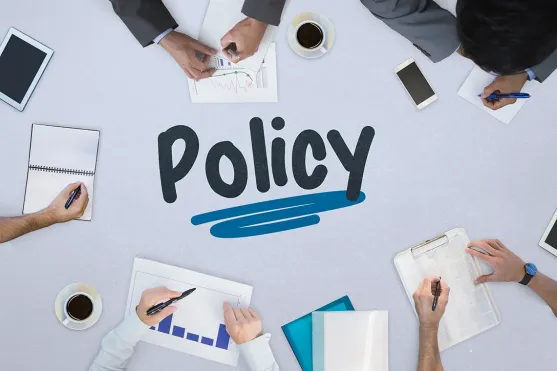 Are you a small business owner confused between general liability insurance and a business owner's policy, and what ..
Read More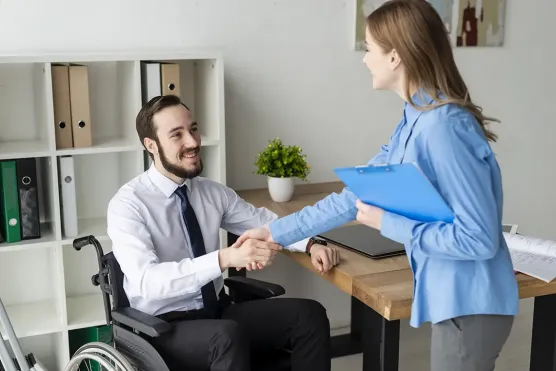 Workers' compensation (WC) and disability insurance are designed to provide financial protection to individuals who ..
Read More