Business Vision: Why Is It Important?

By Insurance Advisor Team
Updated on: July 13, 2023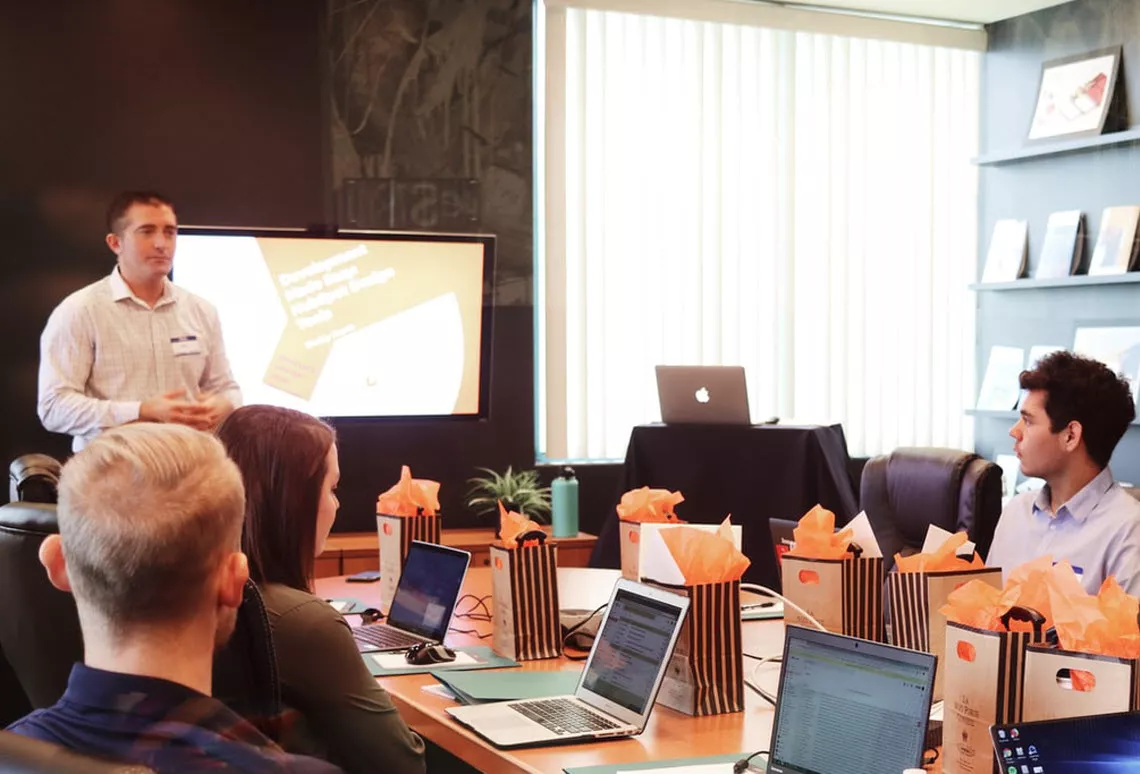 Many entrepreneurs believe that their mission and vision statements are interchangeable. What they don't realize is that a mission statement summarizes what a company does today to achieve the ultimate vision in the future. In contrast, the vision statement is a snapshot of your company a year or a decade from now, and it should be an inspiration to your employees, uniting them in the vision of the company's future.
Still not getting what it means? Continue reading the blog, and you will know how a vision can change your business.
What is a vision in a business?
A vision statement is vital to a company because it serves as a strategic plan for success. It can act as a guide when employees are challenged and motivate them to work towards shared goals. A vision can establish a benchmark by providing a line of sight, direction to where the organization wants to be in a set period of years.
Why is vision important?
Although a vision may sound insignificant or impractical, it is vital. Vision statements guide your business's planning and strategies, so it is crucial to adopt one. An effective vision statement will inspire all your marketing campaigns and advertising messages. It is essential that business leaders articulate, implement and share their visions. You can revisit your original vision as your company grows and determine whether your vision remains the same.
If you still want to know more about it, the following points will make you understand the importance of a vision statement.
1. Helps in decision making
You will lose your perspective if no one in the company -- including you -- refers to your vision for the company. Everyone is providing solutions for the immediate benefit in day-to-day operations but remember, no matter how significant a decision is, every step should assist the business in reaching the vision.
2. Helps to attract and motivate talent
A great vision makes the process of attracting and motivating young talent a lot easier as it allows candidates and employees to identify immediately that your goals and your vision align with theirs.
3. Helps to maintain focus
In business, there will always be obstacles to test your resolve. It might be a sudden drop in the market or a decline in profit margins, and realizing things might even get worse, may force you to reconsider your vision.
So, being a business owner, remember what your vision was. You can save your business, preserve your corporate values, and remain loyal to your existing clients by maintaining your vision. After all, your customers choose you over your competitors in the same niche, perhaps they also relate to your vision.
4. Creates a legacy
If you have ambitions of creating a stable, lasting company, then a strong company vision statement is required and that can only happen when everyone working for you, including yourself, is onboard with the company's original vision.
5. Prioritize your resources
Remember that most established ventures didn't get to where they are today only by visualizing or throwing money at a problem. Refer to your vision statement, begin to prioritize your limited resources, and tap into what made you successful in the first place.
Take some time to answer these questions before writing one
What is your core focus and why?
What is your differentiator or your unique ability?
Where do you want to see your business in the future?
What is your one-year target to move the needle towards the vision?
Why does your company exist? What is your purpose, passion, or cause?
What does success look like to you?
When your business succeeds, what would be its accomplishments?
How to write a vision statement?
Writing a vision statement seems like a daunting task. It is read by every stakeholder, shareholder, and employee and dramatically impacts the company. To write, one needs time and thought. When it is written well, it inspires people inside and outside the company to achieve its goals. To streamline the process, here are a few steps or a quick formula for a vision generator:
Step 1: Define what your business does as an outcome
Ensure that you start by being clear about why your organization does what it does. Also, be careful to remain outcome focused rather than product or service focused. For instance, a bakery makes cakes, but the outcome is the pleasure people experience while enjoying the cake.
Step 2: Define what unique twist your organization brings to the above outcome
Let's take the above example of a bakery. Have you ever thought about why they enjoy customers cakes rather than competitor's cakes? Is it because of your recipe or following traditional baking methods or is it something else? Whatever you're doing unique that's driving sales – let that point shine through your vision statement.
Step 3: Apply some high-level quantification
The major problem about vision statements is, ironically, that they are too visionary! It doesn't need to be too specific or apply specific metrics at this stage.
Step 4: Add relatable, human, real-world connections and aspects
Consider adding real-life aspects to your visionary statements. So that people can conjure up a solid mental image to associate with your vision statement. For example, Microsoft: A Microsoft-powered computer on every desk.
The purpose of a vision statement
The purpose of a vision statement is to be a beacon that guides the future the organization aspires to. Here are a few rules that every business' vision statement should follow:
It should be short. For example, it can be a maximum of 2 sentences.
The words need to be specific to your business and describe its unique products and services.
Avoid using words open to interpretation
Keep it simple and understandable for both internal staff and external people.
It should be ambitious but not so over-ambitious that it seems unachievable.
Your vision should align with your values and what you want your team to exhibit in their work.
By following these rules, it will give you a solid starting point for creating a vision statement. To help refine things further, look at the below examples of vision statements that have followed the rules.
Types and Examples of Vision Statements
Reading or seeing some established company's vision inspires you to create your own vision statement. There are two types of vision statements- Concept-based and Quality based. So here we have gathered examples of both types of vision statements from top companies.
Concept-Based Vision Statements
Concept-based statements are for those companies that hope to be or achieve something in the future. It can be a general statement focused on customers or a position that the company wants to accomplish within the industry. Below are a few examples of concept-based vision statements.
Disney: "To be one of the world's leading producers and providers of entertainment and information."
IKEA: "To create a better everyday life for the many people."
Nike: "To bring inspiration and innovation to every athlete in the world."
TED: "Spread Ideas"
Instagram: "Capture and Share the world's moments."
Google: "To provide access to the world's information in one click."
Oxfam: "A just world without poverty."
Shopify: "To make commerce better for everyone."
Tesla: "To accelerate the world's transition to sustainable energy."
BBC: "To be the most creative organization in the world."
Uber: "Transportation as reliable as running water, everywhere for everyone."
Microsoft: "To help people throughout the world realize their full potential."
Whole Foods: "To nourish people and the planet."
LinkedIn: "Create economic opportunity for every member of the global workforce."
Unilever: "To make sustainable living commonplace with high-performing brands."
The Scooter Store: "To grow as an organization in the field of automobiles with greater emphasis on Mobility."
Zoom: "Video communication empowering people to accomplish more."
Trip Advisor: "To help people around the world plan and have the perfect trip."
AARP: "To enhances the quality of life for all as we age."
American Diabetes Association: "To prevent and cure diabetes and improve the lives of all people affected by diabetes."
Hopin: "Engaging online events that people love."
Quality-Based Vision Statements
Other common vision statements are based on internal goals. It includes the types of services and products the company offers as they grow. It can also be related to the company culture and operations. Below are a few examples for your reference.
Zappos: "To provide the best customer service possible. Deliver "WOW" through service."
Amazon: "Our vision is to be earth's most customer-centric company; to build a place where people can come to find and discover anything they might want to buy online."
IBM: "To be the world's most successful and important Information Technology Company."
Ben & Jerry's: "Making the best ice cream in the nicest possible way."
Starbucks: "To establish Starbucks as the premier purveyor of the finest coffee in the world while maintaining our uncompromising principles while we grow."
Coca-Cola: "To craft the brands and choice of drinks that people love, to refresh them in body & spirit. And done in ways that create a more sustainable business and better shared future that makes a difference in people's lives, communities and our planet."
Kellogg's: "A good and just world where people are not just fed but fulfilled."
Pepsico: "Deliver top-tier financial performance over the long term by integrating sustainability into our business strategy, leaving a positive imprint on society and the environment."
Avon: "To be the company that best understands and satisfies the product, service and self-fulfillment needs of women-globally."
Ford: "People working together as a lean, global enterprise to make people's lives better through automotive and mobility leadership."
Nordstrom: "To serve our customers better, to always be relevant in their lives, and to form lifelong relationships."
Nestle: "To be a leading, competitive, Nutrition, Health and Wellness Company delivering improved shareholder value by being a preferred corporate citizen, preferred employer, preferred supplier selling preferred products."
Kraft Heinz: "To sustainably grow by delighting more consumers globally."
Walmart: "Be THE destination for customers to save money, no matter how they want to shop."
Alibaba Group: "To build the future infrastructure of commerce."
Charity-Water: "Bringing clean, safe drinking water to people in developing countries."
Keep a clear vision
Even if your vision statement is short, it still provides much value to your company. It outlines the company's desired outcome, as well as its future intentions. One of the best things about vision statements is that they evolve with an organization. When a vision statement has been achieved or the vision changes, it's time to prepare a new one. Your company will have more opportunities if everyone is empowered to set and achieve more meaningful goals.
You may also like:
---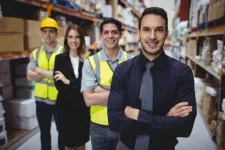 Do you need workers' compensation for your small business?
Among the many important decisions you make for your s..
Read More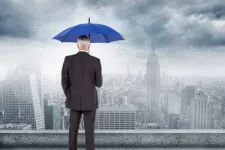 Rain or shine your business needs to keep running. When the dark storm clouds roll in and your business is going thr..
Read More