12 Tips to Manage Business Post Lockdown due to COVID-19

By Insurance Advisor Team
Updated on: July 13, 2023
The massive proliferation of the novel coronavirus, Covid-19, has caught the economies worldwide off-guard. With a gloomy Y/E 2020, businesses across the globe have been impacted. While some have managed to be operational with employees working from home, others have come to a total standstill with forced lockdowns. Regardless, the upcoming times are sure to pose major adverse issues. People, economies, businesses, and governments will have to navigate through turbulent times for quite some time before normalcy is restored.
While different sectors will devise their coping mechanisms, here are some common pointers for any business to begin with baby steps working towards attaining equilibrium.
1. Prepare a retrospective plan
The beauty of tough times is they give us a lesson for life. These lessons must be documented correctly and are used as a guideline for the future. Carry out a retrospective, brainstorming session with your core team, and find out what could have been done differently to deal with this event better. Collate the pointers and design a protocol for any such crisis that might happen in the future. It would also be a wise set up a crisis management team that can take charge in such cases.
2. Review your business insurance policies and consider the claim
Do a review of the fine print in those insurance policies you purchased to safeguard your business against losses. Figure out if your business needs to file a claim to cover losses arising out of the Covid-19 situation. Contact your insurance advisor for clarity as required. If eligible, proceed to submit the claim promptly. Remember that no claim or delayed claim isn't going to help, anyway.
3. Keep abreast of possible government assistance
Governments are highly likely to announce packages and assistance to help businesses survive this difficult time. Keep a close eye on the updates and check anything relevant to your business that springs up and if it does, find out how to go about registering to take advantage.
4. Support and encourage your team
With murky times ahead, it is natural for your team to feel beat down, but you are the captain of your ship. Support and encourage them in this hour of crisis. Assure them that this is only a temporary phase and soon the business and the world will be past it.
5. Keep your employees informed
Share your business's current economic and functional situation with your staff. Give them a clear picture of what lies ahead. Some businesses have resorted to pay cuts, furloughs or suspending increases and bonuses at least for this year. If your plan includes these measures, do communicate these steps empathetically to staff. Assure your team that this is only a temporary adjustment.
6. Brainstorm to generate strategic ideas
None of us individually can be as good as all of us together. Set-up an all-hands on deck meeting (even if it means virtually) to brainstorm ideas that can help the business. Such an exercise can result in some outside the box ideas to tide the business over through these uncertain times.
7. Continue with work from home model
If your business has successfully navigated the work from home model in the past few months, it's best to keep that going for awhile considering the safety of employees and the continuity of business.
8. Safety first approach
If you have operations running and people coming into work, carry out the sanitization procedure at regular intervals. Encourage use of face masks and ensure that all mandated health and safety measures are adhered to. Set up a protocol for visitors coming to your business location. Create guidelines for your team members who are required to visit other business locations – e.g.your sales team.
9. Engage with customers
Once you start working at restoring your business, spread the message to your customers about your availability and restricted operations. Since the pandemic is global and has impacted all businesses in different countries, your customers too will have their pain points. Try understanding their issues and offer as much help as possible. This will not only help your business reputation but also build trust in your community.
10. Assess supply chain disruptions
With your suppliers facing the heat too due to the situation, it will be important for you to evaluate their business conditions and map out a plan to try to avoid potential vulnerabilities for your business. Review all your first and second-tier suppliers and seek a collaborative approach. However, you might have to resort to alternative vendors in case your needs can't be met by the existing pool.
11. Be optimistic
Understand that since the issue is global for businesses, the government and economies will join hands to make a come-back as soon as possible. The recovery might be faster than expected. This might lead to a spur in demand and more business opportunities after the initial downtime. So, cutting back too much today might handicap your chances of tapping into these opportunities once the economies are reviving.
12. Tough times don't last
While the situations are dictating the way businesses are right now, these times are sure to end, sooner or later. The way your business responds to and defends itself in these times will pave the way for the future. Therefore, the more robust your defense and response plan is the greater your chances will be of bouncing back.
You may also like:
---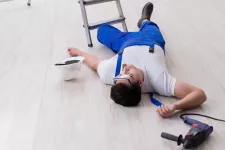 Your employees' job descriptions do not include getting injured, but that doesn't mean it won't happen. It's common ..
Read More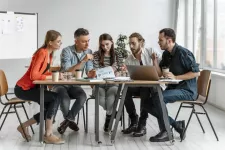 As a businessowner, even if you decide to hire just one employee, your premises is vulnerable to increased risk. You..
Read More